Located in the Maipo Valley, next to the mountain range. Live the perfect escape from the city rhythm.
Stroll through grapes, vines and taste some of the country's best wines? Sure! Let us surprise you only 10 minutes away from our hotel.
Get to know all the secrets, stories, landscapes and flavours behind some of best local vineyards and find out why they are so renowned in the world of wine.
On foot, on bike, on horseback or in the shade of the vines, there is just no better way to finish your day than holding a glass of wine in your hand.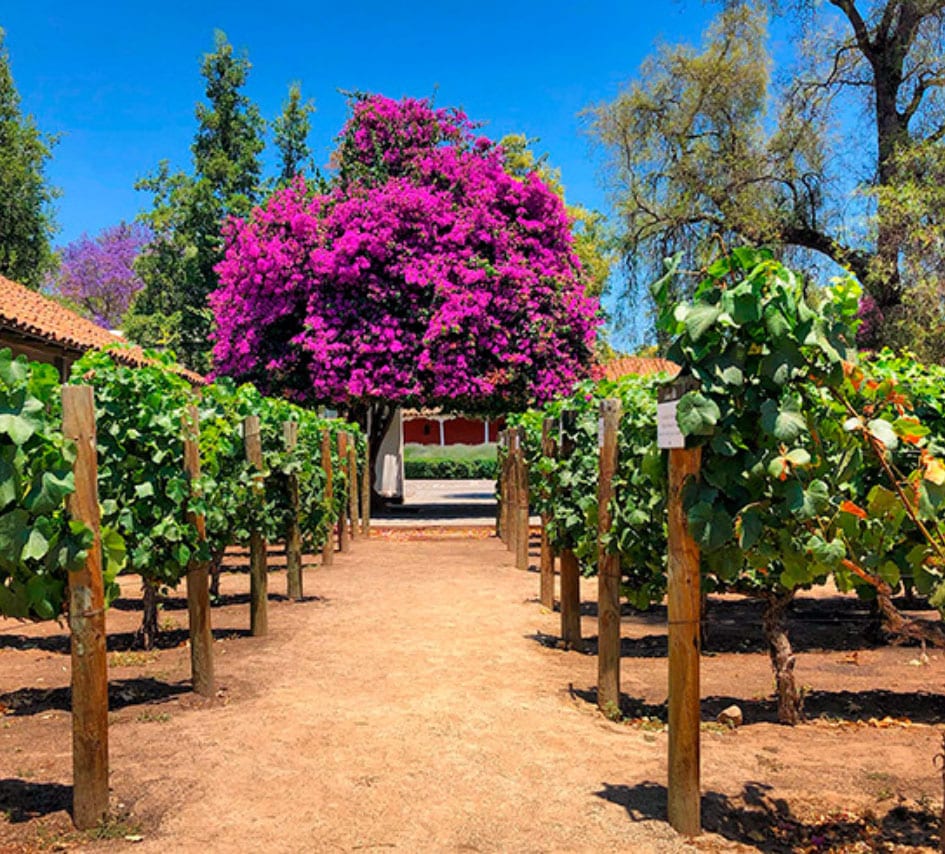 Glaciers, volcanoes, deserts, lakes and forests, full of wonderful fauna. Do we need to say more?
Each step you take in the Andes mountain range will open up a new experience. You can discover the villages which cheer up the pre-mountain sectors or even get to know all about life as a mountain muleteer.
Let the Andes embrace your senses. Unlimited and unforgettable postcards of an imposing geography and be the privileged spectator of its typical and particular fauna.
Harvesting our garden's products with your own hands will make sitting at the table a unique experience.
Flavours full of details, dishes which highlight the virtues of the Maipo valley, alongside preparations which mix exquisite aromas with local flavours, are just a few of our trademarks.
But first of all, walk around our garden, taste and select fresh products which will go immediately to your plate and find out why the best meals always go hand in hand with the best anecdotes.