In the shadow of a 1000 centenary trees, you can enjoy the free air, reflecting pools and crossing paths to stroll.
Originally designed by the French landscaper Guillermo Renner in 1909, our park is home to more than a 1000 evergreen trees, such as native acorns, Araucarias, Lebanese cedars, Sequoia trees, cypresses, lime trees, palm trees, oriental plane and oak trees amongst others. You can find all of these marvels of nature carefully spread over our inspiring 8 hectares.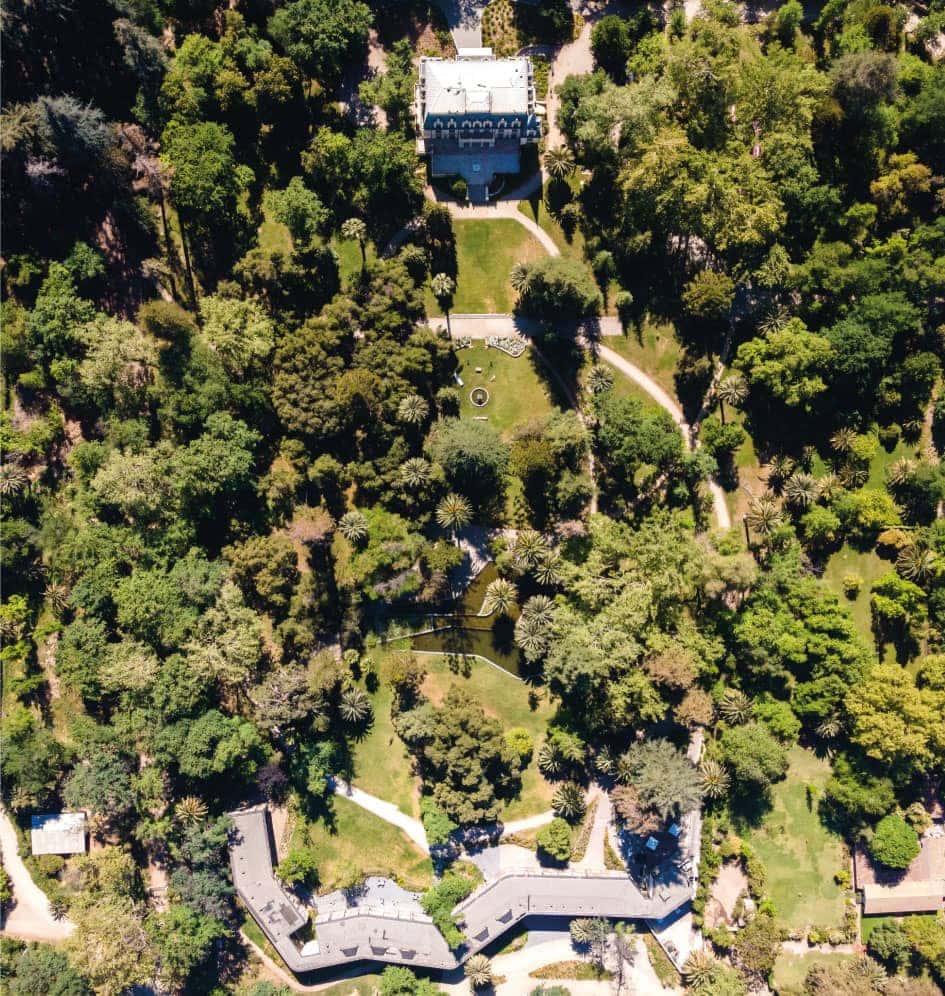 A 1000 centenary trees, mirrors of water and crossing paths.
The park was rescued by Alejandra Bosch, ranked best landscaper of 2017; with the support of Arturo Lyon and Teodoro Fernández, winner of the National Architect Award. The original structure of the circular path in the centre was respected and new paths were incorporated which allow you to stroll around in different ways.
A magical and inspiring place, which changes colours and textures with the seasons of the year.